28 Oct

Making Leadership Work

Sometime back I had written this post – Why Leadership Development Programs do not Work – and had shared it on social media too. Barring one reactive comment, saying who says it does not work and a few comments that underscored some of the reasons stated in the blog, there wasn't a single comment or a counter-post citing cases of a leadership development initiative having worked in terms of tangible impact. Leaving room for a lot of assumptions and a logical hypothesis – may be, it's true that in most cases leadership development programs are actually not working. And they are not too comfortable to acknowledge it.

On different occasions, I have heard members of senior management teams bragging of having engaged accomplished consultants to develop leadership in their respective organizations. With benign curiosity I have wanted to know what has been the impact. "Well, it's a little too early to see that", has almost invariably been the answer.

"Okay!!! So you must be having clear expectations from this program in terms of business / organizational impact? Right? Do you see the program heading in that direction", I asked, now becoming a little concerned." I could visibly see the discomfort as the person wriggled in his seat trying to look for a plausible answer, with eye contact fleeting and evasive.

What does it all mean? Is it that here isn't enough preparation before launching leadership development programs? In terms of what to expect out of the program? Leading to impulsive and impetuous decisions? Or there is little or no understanding of what it takes to making leadership work? Or both?

The quarterly results of the corporate biggies are reportedly looking good. The government whose hands we eat out of have warded dramatic threats of shut down etc. And market is bullish about the chips which they have been betting on. Possibly leaving behind a sentiment of relative well-being of economy. Instead of scurrying to make hay while the sun shines, maybe, this could be the right time for organizations to channel their intent, energy, effort and some dollars in building organizational resilience and responsiveness. By strengthening the leadership muscles which fundamentally is the value creation machinery in any organization.

Here are some tips on making leadership work:
What are my leadership challenges?
A few years back, I was called by the training manager of a respected telecom engineering and R&D organization (which got acquired by a large diversified engineering company) to come and address what they believed was a communication skills requirement. When I met him, I asked him to explain what happens if they do not conduct any training? How does it impact business? How does it impact people, the customers and the other stakeholders? He had no answer. Instead, he put me on to the Delivery Head and from what transpired between us, I got to know that it was a leadership challenge amongst the middle managers which was impacting delivery. Not being able to assert what needs to be delivered and by when was just a symptom.
Get strategic challenge statements from your stakeholders. Do not get carried away by looking for a fix to some symptoms that may get reported. Look for blocks to value creation – in people, in processes and in the purpose of the organization. And then create crisp objective statements preferably with tangible indicators for an intervention.
What could be the root cause?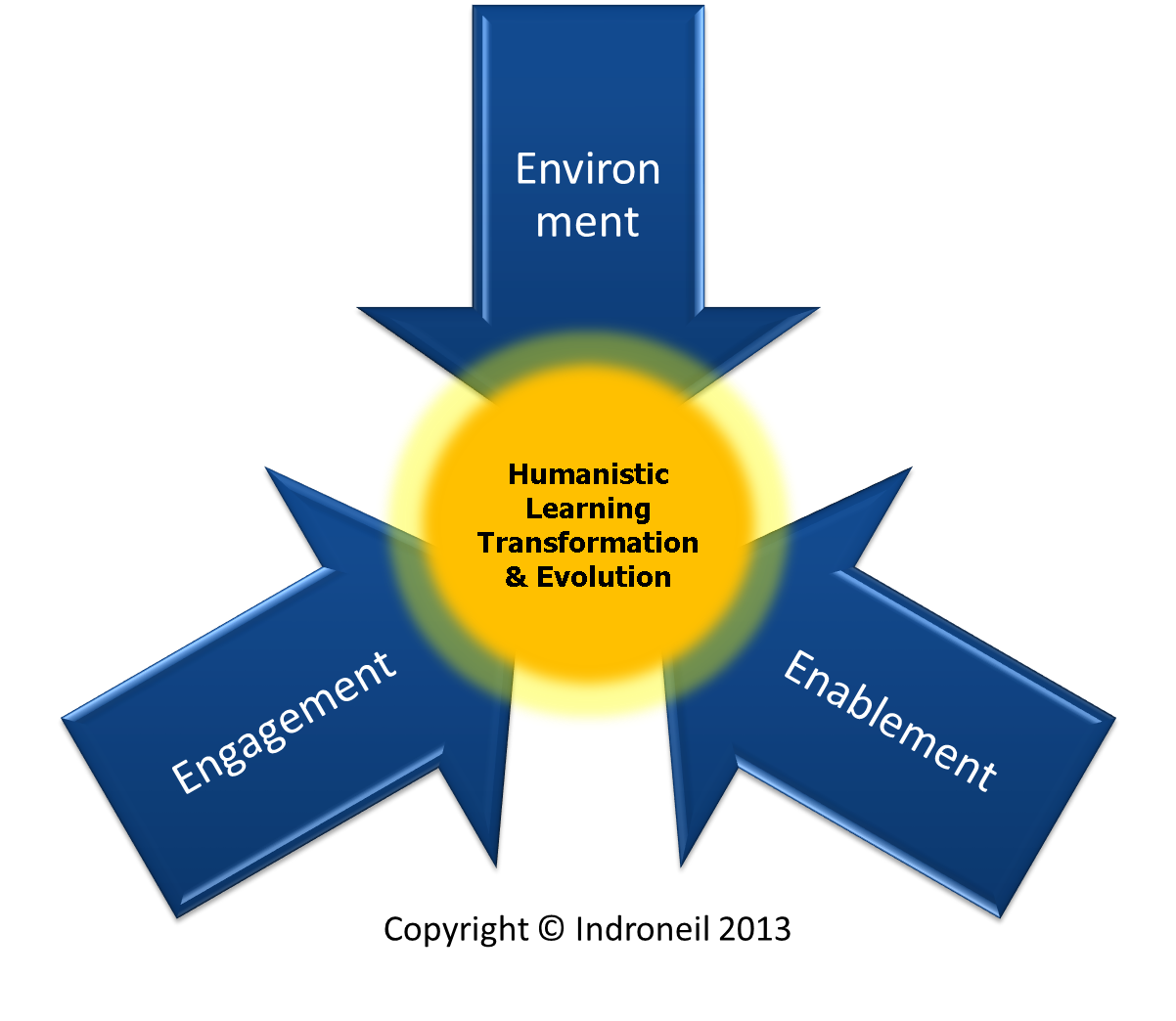 Take the approach of a farmer to look at the roots if you are wanting a good harvest. The root cause could be in
the environment – the people infrastructure and the HR systems in place
the engagement – the roles and responsibilities, the KPIs and KRAs and / or
the enablement – the people sub-structure that is responsible for building capacity
After having carried out a proper root-cause analysis, build a hypothesis to explain the bottlenecks inherent in the challenge statements and get a buy-in from the impacted stakeholders as well as those who are responsible for the impacting processes.
How do I select the right consultant?
A physician does not treat his family members. Do not expect your CXOs to come and wield a magic wand through a flurry of town hall speeches to resolve the leadership challenges. Neither go by the suffixes (rendered by certifications) or the color of the skin of a consultant to select one to carry out a leadership intervention. Develop well-thought of questions to run a short list of consultants through the following evaluation criteria before making a decision:
Does the consultant breathe your business? Is s/he able to understand your business context in totality? Is the approach being recommended custom designed to address the business requirements of your organization?
Is the consultant prepared to commit to deliver to the objective? Will s/he assess and evaluate the learning needs and baseline competencies of the target audience, map the same to the objectives and arrive at a hypothesis of his / her own to define the gaps before developing and freezing on a design for the leadership intervention?
What methodologies will the consultant use? Will the intervention be primarily driven by methodologies s/he is comfortable with or by your stated objectives and the learning needs (stated and unstated) of the managers and leaders?
Does the consultant intend to work on the learn-ability of the managers / leaders to ensure they pull learning from the intervention? If so, how?
Is the consultant willing to commit to post-intervention accompaniment of the participants and review of how they apply the learning at workplace, to ensure tangible shifts and emergence of trends that will lead to meeting of the objectives?
How do I measure ROI?
You don't. ROI is passe. It's a waste to block precious resources in measuring ROI.  Work towards D2I – design to impact – instead. Make sure that, ground up, the intervention and related dependencies are designed to create the desired impact.
The consultant must ensure Discovery of needs (both stated and unstated),  Design of the intervention in line with the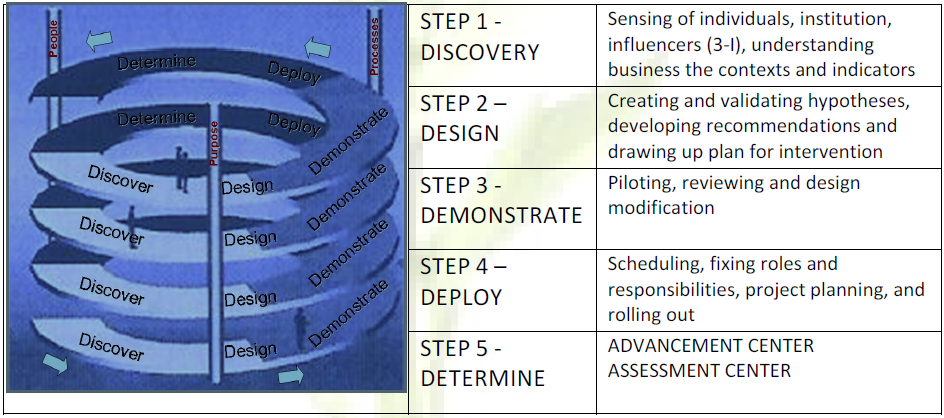 Discovery, Demonstration of the effectiveness of the Design through a PoC, Deployment through capable facilitators as per the Design and Determination of outcome through follow-up for advancement and assessment.
Your commitment to creating an impact must be in terms of:
Ensuring that the managers / leaders come with an express intent to learn and unlearn.
Making them realize that the intervention will provide an explorative space and opportunity for them to experiment, experience, reflect and learn, that the onus of learning lies with them and that they need to take ownership of the same
Planning sufficient time-out, a conducive ambiance and other appropriate logistics for the learning intervention to be effective. Ensuring peace of mind for the participating managers by providing back-up while they are away so that in their absence work does not get piled up.
Facilitating participants to work on the plan for sustenance of the learning that they commit to, during the intervention. Make sure that the plan is endorsed and blessed by appropriate authority for support and continuity.
Garnering Executive Intent towards the leadership intervention by showing how it significantly fits into the overall organizational context.
This, by no means, is an exhaustive list of actions. It's a mere guideline. The most critical success factor being a clear definition of accountability for impact and effectiveness of the intervention. Which could be with the business or the learning office. Or perhaps the CEO?