20 Jan

Charity begins at home

Posted at 15:26h

in

awakening

,

blog

,

choicelessness

,

coaching

,

compassion

,

conscious capitalism

,

contribution

,

CSR

,

employee

,

enable

,

engagement

,

ESOP

,

evolution

,

human

,

human resources

,

human-ness

,

humanistic

,

inclusive

,

information

,

intent

,

internet

,

living organization

,

managers

,

mentoring

,

mindset

,

performance

,

powerlessness

,

primitive

,

remuneration

,

responsibility

,

sabbatical

,

systemic

,

transformation

,

transformational coaching

,

transfromational coaching

,

wealth creation

,

workforce

,

worthlessness

1 Comment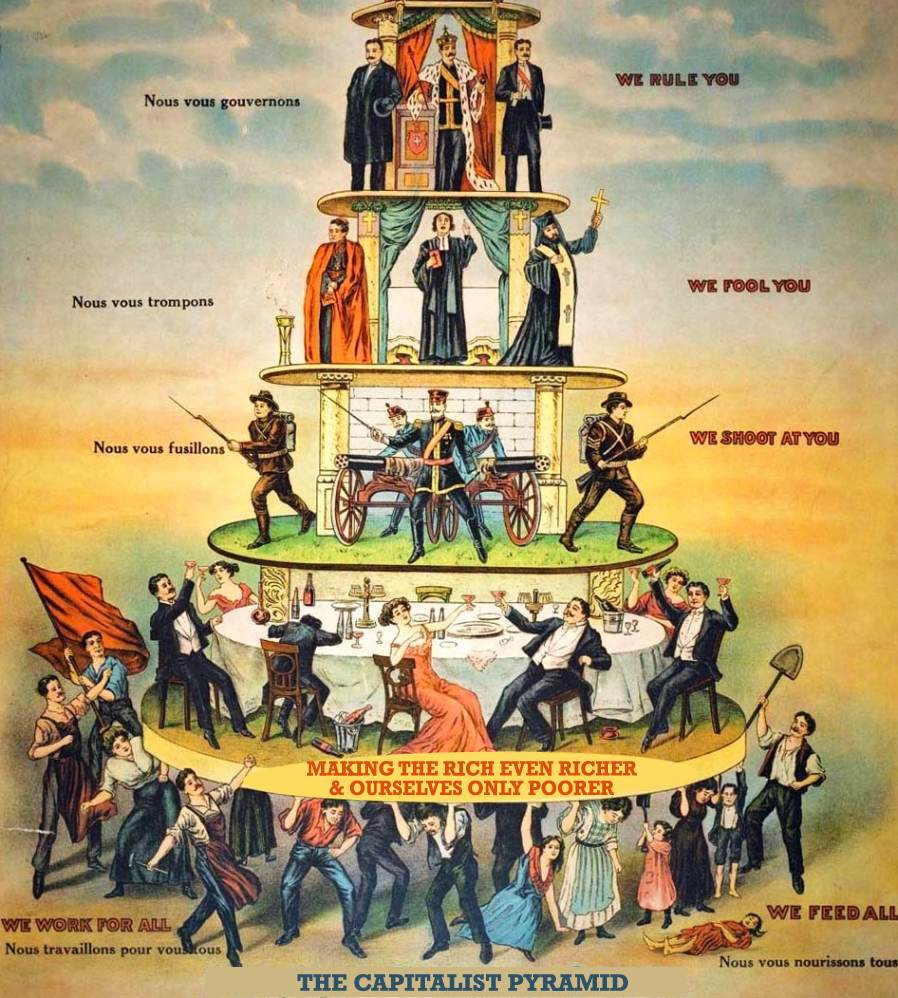 We may be talking about information and internet economy but the approach and mindsets businesses adopt towards people who they employ is still very primitive and regressed to what it was in the times of Fayol, Taylor and Weber. The language used still describes human beings engaged in co-creation of wealth as "resources", "workforce" and "employees". Most of these employees spend the best part of their lives working for others. Throughout this period they spend half their waking hours helping business to create wealth. For the time they devote as 'resources' for wealth creation, they are remunerated. However, do they, as a norm, get an equitable share of the wealth, the creation of which they contribute to? Yes, some of them are fortunate to have been given ESOPs. But is that a decent enough return to what they invest in for a lifetime as the 'source' of wealth creation? Do they stand any wealthier, wiser and better, with a 100X valuation, at the time of their exit?
Not with standing all the glorious claims organizations make about them being more evolved and people-centric, the people policies and practices that prevail are still more exploitative and utilitarian than liberating, and valuing. Nothing changes by calling them human capital. Nor does it make a difference to recognize long services by allowing sabbaticals for self-growth. As long as the basic premise of an individual's employment remains her performance, as decided by the business goals of the organization, the conscious and sub conscious relationship with people will continue to be exploitative and capitalistic.
Employees too have been setting-up their organizations to exploit them, unconsciously. They have forgotten the very reason for their existence and engagement with the world and workplace – awakening the true essence of humanness and manifesting the infinite self. Aided by this amnesia and driven by an assumed sense of choicelessness, they have succumbed to what could be seen as glorified slavery of sorts, in search of security (which is illusive) and a sense of well-being (that's more a pretension than a heartfelt emotion).
I am not sure, with the emerging wave of conscious capitalism, how much of this is changing, in practice. Many are heard preaching about extending compassion towards and inclusion of employees in fostering collective growth and well-being.  Serious value-driven initiatives taking accountability of enabling blossoming of these individuals are yet to be seen. Come to think of it, from a humanistic angle, a phenomenally large pool of human energy and potential is locked in serving their employers without ever getting a chance to live a life for what they were intrinsically meant to. Isn't it, therefore, an obligation on part of businesses, to give back to those who contribute significantly to the process of wealth creation? Give back as a demonstration of measurable accountability and not just through popular tokenism?
In my previous post I had put forth some questions for inquiry and reflection. Some of these were – can charity begin at home? Can organizations, go beyond tokenism and as a part of a committed CSR initiative, take up responsibility of awakening, transformation and evolution of individuals working in their organizations? Can some of these empowered individuals then be facilitated to volunteer consciously to contribute with their involvement to social causes?
Here are some practices recommended, which, any organization which chooses to be humanistic and human-centric can implement and, as a by-product, see their profits soar too:
Sponsor every individual who is a manager or above to take on Transformational Coaching for a certain number of hours over a year. The objective would be to get them out of their conditioned assumptions of powerlessness and worthlessness and enable them to embrace their values, talents and innate abilities for creating a desired future of glory and grandeur.
Assign a few individuals (who are not reporting directly to them) to these individuals once they have transformed to scale to a new height of participation, to be mentored and empowered.
Throw open social initiatives that these transformed individuals can adopt, with their protege team, as a space where they can harness their creational potential. One may often find such opportunities closer to one's current context and may not have to look far and wide.
Set up internal communication / social media mechanisms whereby such initiatives can be publicized and talked about.
Include contributions individuals make, in terms of committed time and effort, towards self-growth and resolution of social issues, as a part of the performance management system with significant weightage.
Initiatives as above cannot grow wings and fly by introducing frigid policies. They need clear conviction and pure intent amongst the C-suite to go beyond the limits of logical reasons and boundaries of archaic disciplines to embrace a more eclectic, organic and life-affirming view to running their organizations. It calls for a shift in mindsets and a revision of the vocabulary. Employees may be called and treated as members and human resources as wealth co-creators. Roles and responsibilities may be seen as areas of voluntarism and focus on performance may shift to symbiotic contributions voluntarily made by the members driven by super ordinate missions.
While some of you who are reading this post may be nodding in acquiescence, some others may be experiencing denial and / or resentment. After all, not many of us can like to listen to unsavory truth being told; especially if they believe they are party to the making of the truth.
Snuggled deep inside us is a seed of knowing which resonates with the systemic intent. And a part of this intent is to restore faith in its primacy and accept it as the all-pervasive, all-powerful driving force.
Let the seed sprout. Let this intent prevail.