20 Nov

Up-close with a Conscious Enterprise

Posted at 21:36h

in

cellular consciousness

,

compassion

,

conscious capitalism

,

conscious culture

,

Conscious Enterprise

,

Conscious Leadership

,

Conscious Learning

,

conscious living

,

contentment

,

contribution

,

core values

,

correction

,

CSR

,

customer delight

,

employee

,

enable

,

enabler

,

engagement

,

enterprise consciosuness

,

environment

,

firms of endearment

,

human

,

human resources

,

human-ness

,

humanistic

,

inclusive

,

leadership

,

learning

,

living organization

,

managers

,

memetic DNA

,

performance

,

self-evolving systems

,

self-learning

,

shared purpose

,

shared values

,

systemic

,

talent-centric

,

value

,

value creation

,

values

,

virtuous enterprise

,

viscous enterprise

,

wealth

,

wealth creation

,

wellness

0 Comments

A few months back I was speaking to a group of business heads on Building Conscious Enterprises. When, in course of the session I made a mention of the 30 firms of endearment (FoEs), identified in the West, some from the audience wanted to know if there were any in India.

At that time I had to acknowledge my ignorance and told them there wasn't any I knew of. However, I also stated a rider, that by their very nature, my conjecture was that firms of endearment, particularly those in India, wouldn't be making much noise and therefore may not be as visible. What had fallen in my blind spot was an entity that I have held closest to my heart for three decades and has been endearing not only to me but to those thousands who would have worked, partnered and been served as customers.

CMC Limited. 

A company that has been and will continue to be loved by all.

The news of CMC Limited getting merged with Tata Consultancy Limited and thus ceasing to exist as a separate entity went viral last month on Facebook with ex-CMC–ites pouring out their emotions, which ranged from pain and sadness to hope and optimism.

This is the place where I had started my professional journey three decades ago. I spent close to half of my 16 years of professional career with CMC, which interestingly had two stints. This was my cradle, this was the place that shaped me and this was the place that gave me opportunity and space to invest in the making of my destiny. Yes, most of what I am doing today and who I am is the fruit of seeds that were sown and lovingly nurtured in this wondrous space. No wonder I could relate and resonate with most of the comments on FB, with a mixed feeling of pain and pride.

Looking back, I realize the CMC has not only been a humanistic enterprise but consciously much ahead of its time and in the true sense what we may call a Conscious Enterprise. When seen through ten qualifiers of a conscious, endearing and enduring enterprise this is how it appears: 
1. A living enterprise, distinct from the collective
Even as its death knell was sounded last month with TCS announcing dissolution and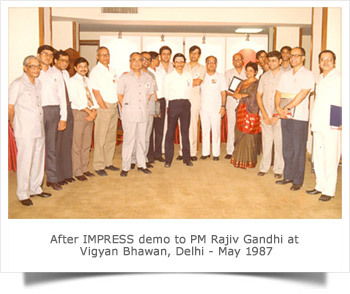 merger of CMC as an entity, it is being spoken of, by ex-CMC-ites as if it is another living, pulsating, throbbing , reaching out and relating entity. In their sharing of its experience it is immortalized. In their underscoring of its pioneering initiatives, it remains eternally unique. In its continuing to offer value to passengers of Indian Railway (thanks to its landmark project of computerizing passenger reservation system for Indian Railways) and traders of Bombay Stock Exchange (thanks to another of its landmark project, the online stock exchange in Mumbai).
2. Enterprise consciousness awakened
CMC was created and lived every moment by an immutable purpose: to be a one-stop shop providing end-to-end integrated turnkey solutions to improve quality of life of people in India. Gosh, I still remember it!!! It was through this purpose that it earned its profit. It was through its humanistic values of openness, power, adventure and empathy that its created economic value. Yes, when results used to be announced, there one unmistakable line item: value add – how much have we value-added to the customer through our innovation, over and above the pieces that were bought together to be system integrated into a large scale solutions. In other words, CMC was not only alive but conscious of its DNA, the immutable fundamentals that made it uniquely what it was.
3. Cellular consciousness

In a human body every cell is conscious and has its own intelligence to interact, inter-relate and inter-operate with each other, simultaneously, pursuing and fulfilling shared objectives. This cellular consciousness – as it is called – was palpable in individuals (the cellular entities) across the organization. It's not just me. I remember, most in CMC, with pride, would recall the organization's purpose, state it to the customers and live it spontaneously amongst colleagues and other stakeholders. The then Chairman, Dr. P. P. Gupta (PPG), aptly considered to be the father of the enterprise and fondly called 'papa-ji', made sure that people in CMC knew the purpose of its existence, understood and related to it through their own individual contexts and were thereby aligned to it. Besides reinforcing it himself in every formal and informal communication that came from him and his desk, he would rigorously demand of his office to demonstrate purposefulness and award people for doing so. The famous 'hook-rug award' is a great example of such alignment inducing initiatives introduced by him.
4. Value for stakeholders
Though for official reasons we had a human 'resource' function, for all practical purposes people in CMC were never regarded as mere deployable, depletable and dispensable 'resources'. They were the very reason for CMC's existence and were valued utmost. It was not only the members (I consciously refrain to call them employees for the sense of freedom we all enjoyed), who were treated with utmost trust and respect but also vendors, partners and even competitors. We followed, in letter and spirit, open office policy. There was subsidized lunch for each and every employee. Though salaries were below industry par, humane policies and perks made people (including yours truly) re-join the company after having left it for financial reasons. It is the sense of being owned, loved and respected that made us look for spaces like CMC, outside, and not being able to find one, we would come back to what became a kind of sanctuary for us. Mind you, we are talking of a time frame of early 80's to 90s.
Hardware, software and networking companies worked closely with us to engineer world-class solutions for CMC customers. While some of them may otherwise be competing, when it came to being a SI partner to CMC, they would again come with a sense of pride as co-creators and be treated likewise. Thus companies like WIPRO, HCL, Digital, SUN, Ingress and Sybase were more like parts of CMC's extended organization – an intrinsic part of its eco-system.
5. The three C triad
Consciousness opens up the doors to compassion, commitment and contentment.
In CMC these three dimensions of enterprise consciousness pervaded whatever we did, wherever we were and with whomsoever we engaged. Humanity prevailed beyond all policies and norms. When I broke my arm just the day before start of CMC Fest in Hyderabad and knew I will not be able to participate as an instrumental classical musician, my spirits swooped down to hit the nadir. I was down in dumps. It's then that suddenly I got to know that I was chosen to lead the Eastern Region contingent in the opening ceremony the next day and so I did. I am told that PPG himself once visited the families of those engineers who were posted in the remote town of Bhillai working on a steel plant project, to inquire about and ensure the basic comfort and well-being of the out-stationed families.
We were, irrespective of our position, empowered to engage consultatively with the customer to understand not only her stated needs, but also those which were not so obvious and unstated. Thus, it wasn't ever responding to an RFP. More often than not, we would sit across the table, days together, to educate the customer on how she could leverage an IT solution to maximize on value-add and help her to accordingly develop specifications for the RFP. Such was the commitment to not only satisfy the customer but make the customer successful.
Living by its DNA meant that CMC had defined itself as a unique species with its own innate strengths and weaknesses. Just like a fish that is contented with living in water and not attempt to climb tress (for that was not a part of its DNA), there were many areas of businesses that CMC would be contented not to participate in, for example, like body shopping. It was sad, when by some reckless decision it was imposed as a business direction for a short while only to realize that we were not the right candidate. If CMC was made to evolve around what it was genetically best at, for example infrastructure management or business transformation, perhaps, in the current context it would have been a very different picture.
6. Conscious Leadership
Leadership in CMC was homegrown. We didn't have Harvard and Stamford returns flashing jazzy slides and throwing jargon all around. We had deeply sensitive, acutely listening and inside-out nurturing managers who would be looked upon not only as professional mentors but also counselors with whom we could go and share our personal problems and in the least get a genuine and patient audience.
Getting work done therefore was not generally a theme with the managers. They had to just hold the big picture and shepherd their pre-dominantly self-managed team members to stay on track. They were true context leaders – enablers of sorts – with natural poise and harmony, balancing task and relationships spontaneously.
How did it happen? How were these managers, without exception, groomed up to be conscious leaders? Well, one, there were several in-house programs that were steeped in process work, which enabled managers to existentially learn what it takes to lead consciously. And, to sustain this learning, there prevailed an environment conducive for practice of conscious leadership. An environment of freedom, giving permission and scope to experiment and explore and learn therefrom. Moreover, their roles were so designed, the nature of their professional engagement was so crafted that it gave them ample scope of applying what they learned and figured out and thereby keep evolving. 
7. Conscious learning 
Identification of individual talent and finding opportunity for their expression was a prime agenda in CMC. For me, as well as many I know, it was a space where we sought meaning of life and self-actualization. To enable us harness and leverage our talents and convert them into business-facing strengths, a culture of informal learning prevailed. In a very organic and eclectic manner we would, guided by a manager or two, deconstruct our learning from projects or sometime even small assignments, to make discoveries about ourselves and draw actionable insights which could be joyfully integrated with our roles to enable us contribute more joyfully, more meaningfully. Performance, most often being talent-centric, was near-excellent and a natural outcome of the humanistic process.
Much in contrast to the state of learning in most business corporations today, learning in CMC was seen as life-line of individual and institutional growth. There were role and development based learning programs which the aspiring learners had to opt for, give justification as to why they needed that learning and commit to a process of bringing back the learning to workplace and applying the same.  Each member had to follow the process and yet complete a minimum of five days of learning in a year.
8. Conscious culture of trust and openness
Each manager with a certain minimum year of experience in CMC had the privilege of approving her own claims (self-approval). In the handbook that defined the people policies, at the end of each policy guideline, was written – 'or as per managers discretion'. There weren't any formal skip levels. For each individual, irrespective of her designation, was approachable by anybody. There weren't any code of ethics or conduct yet I can hardly remember in my long stint with CMC not more than two stray cases of breach of trust and integrity.
While I was proud of this culture of exemplary trust and openness prevailing in my organization, I was, knowing how vicious the world outside was, concerned that people may misuse or abuse such freedom. Once, I asked Dr. Gupta why he believed in trust and openness. Why was there so much of respect for individual freedom? At the risk of it being misused? His response stunned me. A, he told me, that human beings essentially were, given a choice, capable of exercising self-control and self-direction. And B, if one had to implement check and balances to control / curb the facilities / perks extended to people, maintaining it will cost much more than what could be a possible cost misused trust, which he believed could only be a stray incident. Such was his belief in his people and such were his ways of respecting them as being human.
9. Conscious Innovation
Driven by an immutable purpose to touch and transform quality of lives of people, CMC, to my mind, has been the sole agency for IT revolution in this country. Thanks to some its landmark innovations like
IMPRESS , the computerized passenger reservation system for Indian Railways reservations that changed the lives of the people of India for ever,

BOLT, the Bombay On-line trading system, the best in class trading application in the world changed the way Indian stocks got traded in 1990

Finger Prints Analysis and Criminal tracing system for NCRB

SCADA, the Load Dispatch management & products like RTUs changed the ways states used to manage Grids and power distribution to substation and

The first Intelligent Building in Mumbai in 1992 to make our way of working more 'green' and offices more sustainable, among others.
It's worth mentioning here that while the brain child of such innovations was Dr. Gupta himself, the implementation involved a country-wide team of proud engineers raring to take up the challenge and make it a success.
10. Contribution to the nation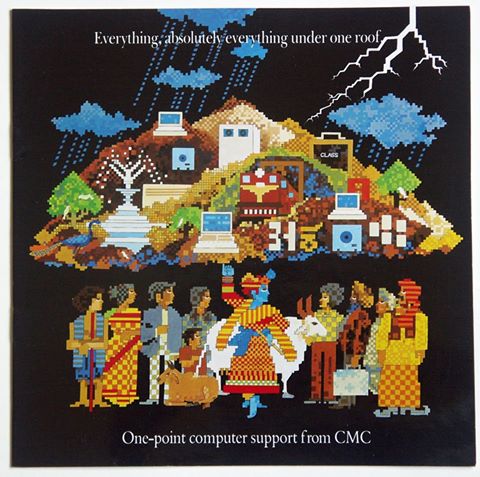 While all the QOL (Quality of life) commercial applications also had direct impact on the society, CMC, as a truly inclusive and conscious enterprise worked solely without any commercial end in mind on projects like CLASS for computer literacy in schools in India. Many of us may not know that the launch of the first Indian missile (which got our country to join the space club) – Agni – was programmed and supervised by CMC. It was CMC again through brought about industrial automation in core sectors like steel and mining, making India rub shoulders with other developed economies.
There were non-IT initiatives like National Integration through Music and Art-Camps to encourage budding talents in creative and performing arts, again spear-headed by Dr. Gupta, which ran through the length of his tenure in CMC. And none of these initiatives were taken up as tokenistic CSR activities nor were they mandated by any Company or other Acts, what so ever.
Thus CMC was not only a destination of pride for all of us who worked and 'lived' there, but was also an entity of national pride and honor.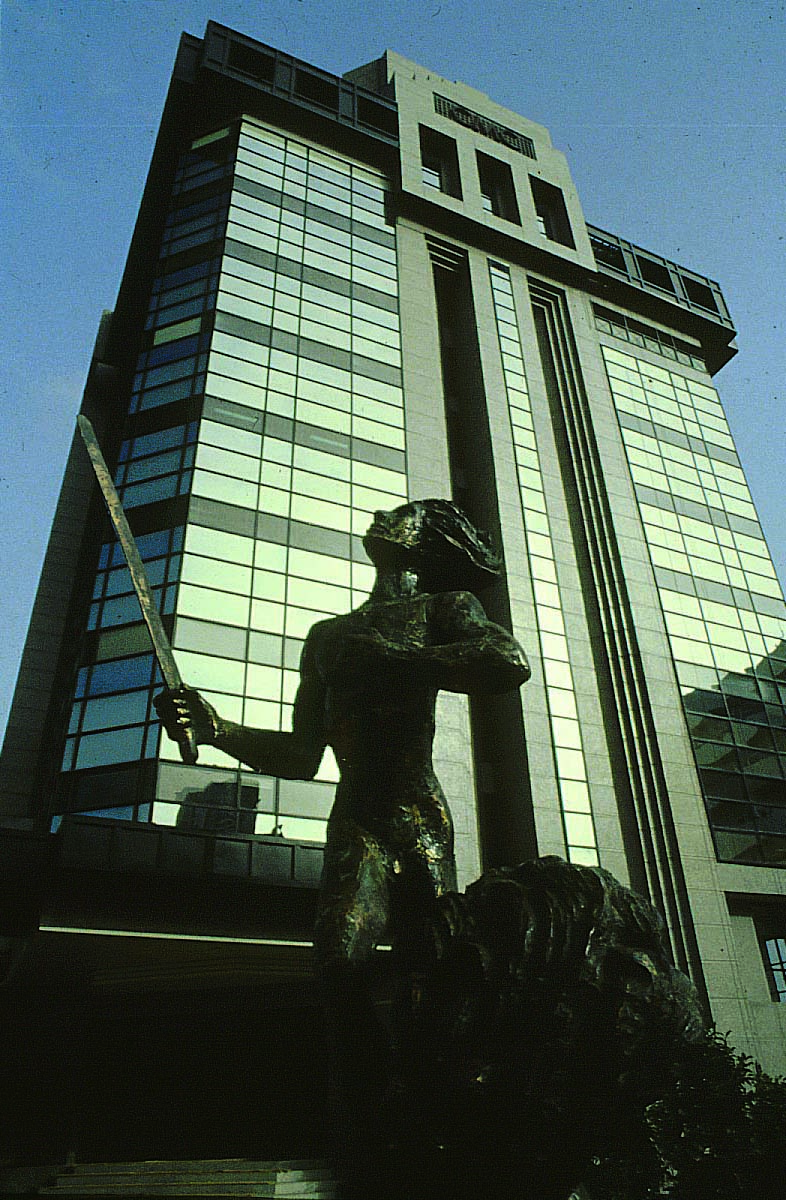 Before I conclude this rather long article, the objective of which is to showcase CMC as a conscious, endearing and enduring enterprise, I would like to share with my readers a question which needs an answer. The contributions that CMC has made in almost all areas of our national development are still generating value.  Value to the individual beneficiaries, the institutions and the country. This value will continue to get generated for years to come, even though CMC may not be there to witness it. In all fairness, there needs to be a mechanism, that a portion of this value is returned back to where it was created – the organization the conceptualized and consummated the application. How, do you think this can happen? How do you think, the benefits that will be enjoyed for use of the intelligent buildings, in terms of energy saving, will be appropriated so that there is an equitable pay-back?
The reason I am raising this question is that the laws of conscious business and economy necessitates pay-backs and pay-forward to complete the virtuous circle and if the same does not happen, the eco-system seeks correction to restore equilibrium.
Those of you who are reading this and would have associated with CMC as a stakeholder at any point in time and would have some memorable loving and loved experience to share, please feel free to leave it as a comment. It may and will be considered as an extension of this article, and who know, the beginning of chronicling the history of one of the most admired companies of developing India.