Would you like to see more Return-On-Training Investment (ROTI)?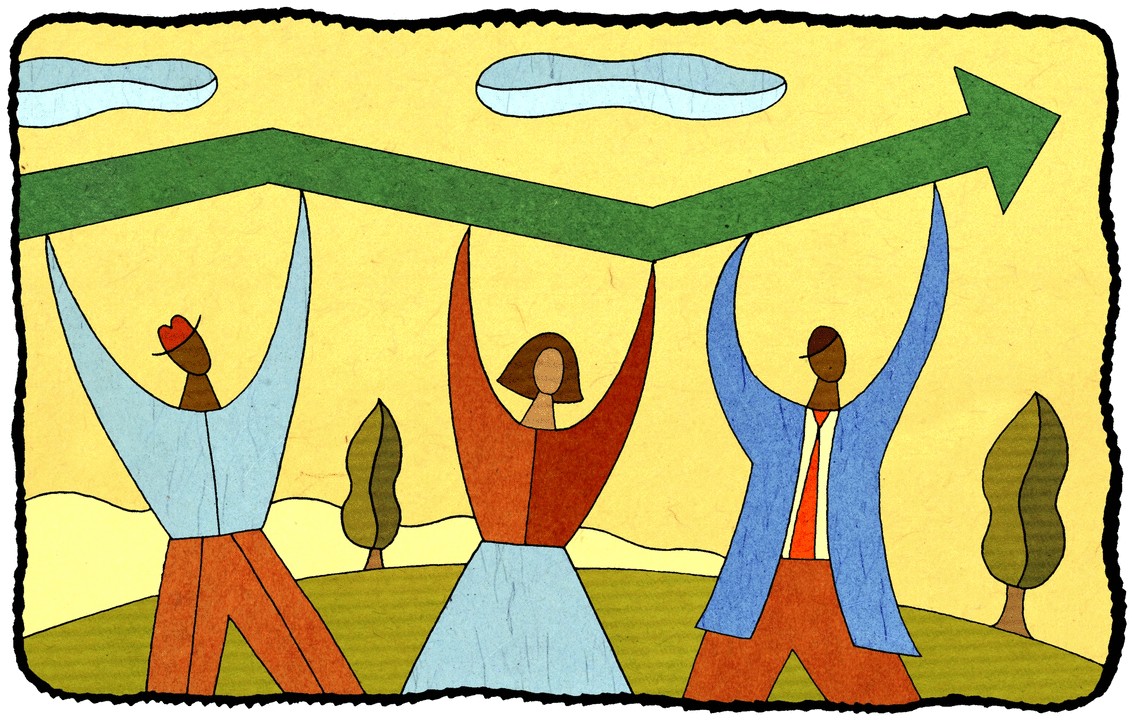 I was inducted into the world of training in early 2000, by fire.
I was no trainer – hadn't been trained to train. Had neither any bag of tricks and techniques to get participants thrilled, nor knew any management game to engage them with.
All I had was a fierce focus on the business context of learning, an unflinching commitment to cause business impact through my interventions and deep understanding of the human behavioral process through my 15 plus years of exposure to T-group / sensitivity training and applied behavioral sciences.
The first assignment that I landed was from a large and reputed multi-LoB SI company wanting its hundred plus project leaders to be trained as project coaches. There was a history to this intervention – someone else, apparently a senior fraternity member – had done something before that which did not yield the desired results. I was supposed to salvage the organization from the damage caused and take the learners through a transformational journey of sorts.
It's close to fifteen years since I facilitated the intervention but I still remember every stage of it. The assignment lasted for about two years which included pre-workshop study besides multi-batch workshops and post-workshop coaching and assessments. What makes it a memorable is the learning that I myself had to undergo at every step to ensure that I deliver the committed impact.
As I progressed on my journey of enabling learning, my commitment to iLoB (impact of Learning on Business) got more and more strengthened. Six out of ten assignments that came my way were those which nobody else could deliver or someone tried and failed. While I was enjoying this adventure on one hand, on the other I was getting deeply concerned with prevalent practices being adopted by many of my fellow fraternity members. Steeped in pride of knowledge / expertise / certifications they carried, they would present themselves in their performer best, reaping a harvest of cheap popularity and applause. Oblivious of the value that they were meant to return to the sponsor.
I remember having lengthy arguments with a friend of mine who was also a senior HR manager with an IT services client of mine. His contention used to be (and I am sure still is) that training is a waste of time and effort. No matter what I said or how I approached the topic he would visibly be bitter about how training was draining the organization and that it was more being done to fulfill the committed man-days.
This antagonism of my friend was kind of representative of what kind of impression businesses carried about training and trainers. Whenever I would be in informal group with my fellow fraternity members, it used to sadden me to hear most of them, by and large, critiquing their clients and participants. Their contention was that if they left no stone unturned in delivery of content it should be appropriately valued and acknowledged by the client. They would go to lengths in describing what all they did. However, if ever asked 'what happened', they would wriggle in discomfort and go quiet.
By year 2007 I was sure that there was a huge chasm between what the business expected from trainers, which was clearly iLoB, and what the trainers felt was important for them – delivery of content. Yes, the approach was (and largely still is) content-out and not client-in. I also recalled how, because of collusion with one's own knowledge and methods, many trainers were subjugating the need for business impact, interestingly, often supported by the learning managers too. Leading to more damage than good.
As a crusader of learning and a missionary who would like to see a bridge between the mystical people elements and metrics of business I took it upon myself to create a space for open and authentic dialog with worthy trainers to help them see the ever widening chasm, confront their own limiting beliefs that was coming in the way and make a shift, not only in their approach to enabling learning but also explore with new methods and frameworks that were more impact centric. That's when I launched for the first time this 3-day residential program – Excellence in Learning Leadership (ELL).
More than 10 years have gone by and in these 10 years much has happened. Learning has got established as a key transformational process. A process that is given, natural and organic. As a corollary the trainer now does not need to perform as a sage-on-the-stage anymore but be a guide-on-the side to enable – like the sun enables the sprouting of the seed. Enabler, as a mindset and enablement as a process has been defined and put forth in a publication pending paper (which can be shared with those who are keen to know more about it). Several frameworks and methodologies for deep and transformational learning have been time-tested and proven. And to include and integrate all this in a transformative space, the 3-day workshop of ELL evolved into a 5-day residential working-lab, re-christened as iEnable – an explorational learning program to enable the enabler for excellence in learning enablement. It has emerged as a specialty program for those trainers who are genuinely driven by purpose and are here to make a difference to the lives of individuals and institutions. Till date, about 50 or so, blessed souls have gone through iEnable. What is important is each and every individual, who has gone through the life-changing experience of iEnable, now considers it as an important milestone in their transformational journey.
As far as I am concerned, as a principal enabler of iEnable, I remain a co-traveller, another struggling soul, with endless compassion to enable meaningful journeys of trainers, instructors, facilitators, SMEs, mentors and coaches.
It pays for trainers to become learning enablers. And it's wise to invest in the transformational process. Both for those who are independent as well as those who are employed. If this article speaks to you as a sponsor / influencer – someone who would like to see more Return-On-Training-Investment (ROTI), never mind what training it is – feel free to get in touch and I will be glad to offer you a solution. And for my trainer and consultant friends, those who are keen to scale up the value chain, I am just a call away.
Everything good is costly, and the development of the personality is one of the most costly of all things. It will cost you your innocence, your illusions, your certainty
― Sheldon B. Kopp, author of If You Meet the Buddha on the Road, Kill Him