Awareness – a far cry? Here's why …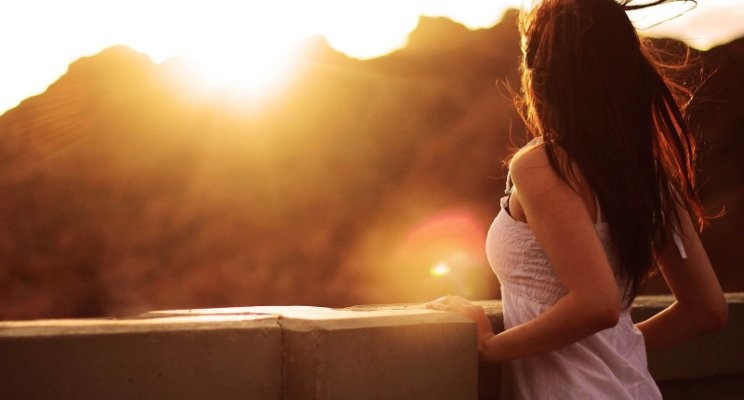 Stop by a social gathering, a club or a coffee shop. It could even be the cafeteria at your workplace. Quietly observe what people are doing and how. Do you notice a common theme? No, no. Not a topic or agenda but common features of the way things are happening? The way people are saying and doing whatever they are?
You, quite likely, would have guessed it right. Yes, most of them seem to be speaking and doing things in sleep. Absolutely oblivious of what they are saying or doing, lesser still of its impact. Day in and day out most men and women are living life as if they are in sleep. They are not only unaware of themselves, they aren't also aware of their surroundings. And you may possibly be one of them too.
It may seem surprising that despite the recent surge in number of institutions and initiatives related to yoga and meditation, sustained self-awareness in individuals is a far cry. Besides the faddish ones who would like to be seen going to such institutions, listening to pravachanas of self-styled gurus and reading self-help books, even the ones who are relatively serious about being more aware, more conscious, are not getting it right.
Why is it so?
Well, before you could be aware of your own self, you need to acknowledge the primal being you are and the fundamental laws of Nature that governs this being. Awareness is lying dormant in Nature waiting to be awakened in the human kind. When you uphold and acknowledge your primal, animal (the word 'anima' means being alive) self, you take the first step towards being self-aware and knowing who you really are. There is no by-pass.
The common practice, however, is to pursue self-awareness and knowledge as if it were a competency to be acquired from outside and not an intelligence to be awakened from within. You try harder and harder with kriyas and asanas to learn how to be self-aware and the more your try, the farther you go away from your goal.
The biggest road block to self-awareness is the effort to be self-aware.
In our race against time – something that we created – we have conveniently programmed our lives to suit our convenience. Throwing the innate programming of nature into complete disarray. Right from the time we wake up in the midst of concrete jungles with perhaps a few artificially manicured green patches here and there, to gobbling breakfast washed down with coffee and juice, multiplexing to catching up with the news of the day, to maneuvering through the traffic to get to a space of endless transactions. We eat in gaps between meetings not when we feel hungry. We sleep in the hours left after having dealt with clients overseas and not when we feel exhausted and sleepy. Some of us have even programmed the days of weeks on which to have sex.
There is a craze for organic foods and green, blue, white, orange etc. tea. However the manner in which they are being consumed – is that organic? Enforcing our rights for work-life balance we leave work early or work from home. However, is there 'life' at all that is being lived? Flexible working ours give us a sense of freedom. However, are we aware of what we are doing to the biological clock while working in shifts? We get away over week-ends to nearby resorts to rejuvenate. However, are we soaking in and relishing the bountiful moments gifted by nature? By ceasing to be pre-occupied with WA and FB?
Forget acknowledging, we are grossly denying the supreme law which governs the functioning of our original self as much as it does of other creatures in nature. The Law is what Osho calls it as, Dharma is what Guru Nanak termed it, Dhamma is what Buddhists refer to it as and the Tao is what Lao Tzu called it. Acknowledging this fundamental law and living by it, is the first stage of human transformation. Instead of trying to get on to a egoic pursuit of being more aware, more compassionate, more grateful, forgiving, kind, abundant and whatsoever makes you deliver a pious first impression, first learn to live life as it is gifted to you. In fact, unlearn all the behaviors that you have acquired to look good and be seen as one-up. For, the moment you just let yourself 'be', the existential law takes charge of your life and harmony prevails on its own. No, it no letting go. It's letting be. Letting you to just be. Your feeling, sensing, experiencing natural self. The original self that you were born as. With all your needs, desires, fears and fantasies intact.
And as soon as this happens, you will, one day suddenly experience the first rays of awareness dawning and gleaming upon who you truly are. You will begin to experience a vast spaciousness, a deep sense of stillness inside. You will know then that you are ready to move to the next phase – from Dharma to Gyan, from acknowledgment to awareness.