Career Crafting – right job for the right person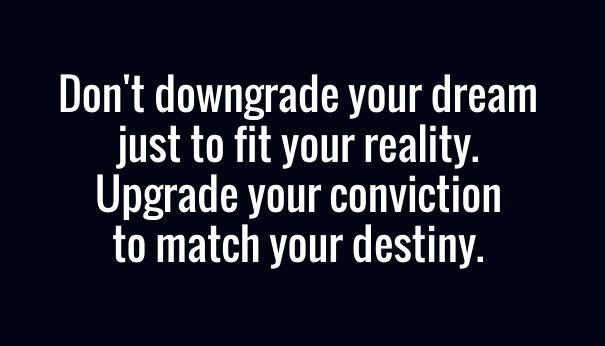 There is this insightful story about Rabia al-Adawia – one of the most significant women ever lived.
One evening, people found her sitting on the road searching for something. She was an old woman, her eyes were weak, and it was difficult for her to see. So the neighbors came to help her.
They asked, 'What are you searching for?'
Rabia said, 'That question is irrelevant, I am searching. If you can help me, help.'
They laughed and said, 'Rabia, have you gone mad? You say our question is irrelevant, but if we don't know what you are searching for, how can we help?'
Rabia said, 'Okay. Just to satisfy you, I am searching for my needle, I have lost my needle.'
They started helping her — but immediately they became aware of the fact that the road was very big and a needle was a very tiny thing.
So they asked Rabia, 'Please tell us where you lost it — the exact, precise place. Otherwise it is difficult. The road is big and we can go on searching and searching forever. Where did you lose it?'
Rabia said, 'Again you ask an irrelevant question. How is it concerned with my search?'
They stopped. They said, 'You have certainly gone crazy!'
Rabia said, 'Okay. Just to satisfy you, I have lost it in my house.'
They asked, 'Then why are you searching here?'
Rabia is reported to have replied saying, 'Because here there is light and there is no light inside.'
This is exactly the story of career seekers – their inside is dark, un-illuminated. They have no idea of their potentials, their dreams, their talents. The marketplace, however, is bright and lighted. Every job seeker knows what's on and what's not with their prospective employers. They know which industry, which company will pay a hefty starting salary and may be evening alluring perks. Their parents know what kind of a job for their son will fetch a handsome dowry. But nobody knows, and does not even care to know, what the aspirant is wired for. What's that one dream he is born to fulfill and make his destiny. What is it that makes him unique, awesome and admirable? Just because the inside is dark and there aren't many willing to lend a lamp to see what's hidden out there, there entire career eco-system seems to have given up hope of a career being crafted inside out – based on individuals' talents and potentials.
Like a horticulturist who is in a hurry to get his apples sold, they somehow manage to get a polish on them, hoping to fool the buyer, and send cart loads of them to the market. Yes, that's what most employability programs are all about. That's the driver on which these finishing schools are built upon. That's the advice you will see many a career counselor reeling out to impressionable students. Worst still, that's what the corporate hiring team will also recommend for they know not any other way.
This is where Career Crafting comes in – a proven approach to 'lighting' up the 'inside', unraveling the primordial dream we all have snuggled in our hearts at an early un-impressioned age and chart it for realization of a meaningful and purposeful destiny.
Career Crafting is an end-to-end program that entails:
Discovery of individuals potentials and preferences
Converting potentials to competencies
Mapping these competencies to possible options of gainful and meaningful professions
Charting out a journey to the destiny through intermediate occupations and educational pursuits
Hand-holding / mentoring to enable aspirants acknowledge and become ready to work with their potentials
Providing customized inputs for development of employability and other behavioral skills
Positioning of the candidate to bring out the unique potentials and
Helping in drafting out suitable resumes based on the above
Career Crafting was born in 2010 when I was approached by the Principal of a reputed school in Mangalore, India to help their outgoing students know, understand and choose the most suitable profession for themselves. I, along with my co-facilitator, facilitated a 2-day workshop on Career Crafting for 60 students. This was followed by hand-holding and mentoring for 6 weeks in which time the students were made to see how they could craft a career for themselves that was joyful and meaningful. Most of those who went through this intervention today have found extremely joyful engagements and are in a journey to realize their individual dreams.
Over the years, I have, as my own purposeful pursuit, accompanied more than 500 students as well as professionals to craft their career. I am glad that they made an informed choice. And they are glad that they have found for themselves unique spaces for their respective uniqueness to flourish.
Recently, I was invited to introduce Career Crafting to a group of students in Dhaka, Bangladesh. Organized by Seven Sages, this was a very fulfilling experience. In utter wonder, as if they have found an oasis in the seemingly bleak and harsh employability landscape, they seemed to have found an oasis. Many questions were asked. Many insights were shared. And quite a few of them showed readiness to take it forward to a full-fledged experience of Career Crafting.
While I wait to hear from those in whose eyes I saw promise and intent, I urge many of you who are reading this, as stakeholders in the career eco-system, to leave aside the traditional outside-in approach (which at the most works like a splash in the pan) and consider Career Crafting as proven, inside-out approach to helping aspirants choose a meaningful career for which he / she will always remain thankful to you.
_______________________________________________________
The writer is a Transformational Coach with a difference.
He does not sit on a pedestal as an authority or a ride a high horse to show you how small and powerless you are. He accompanies you as another struggling soul in your transformational journey, as a friendly guide, to learn from living and living to learn. Visit www.indroneil.com to know more of him.
Career Crafting is a proprietary and proven scientific, inside-out and end-to-end approach for crafting one's career that has been conceptualized and designed by Indroneil and facilitated by him only. The content of this program is copyrighted and any attempt by any individual or institution to claim ownership of the same and try to run the program on their own, will be unauthorized and considered as plagiarism.