How positive is positive thinking?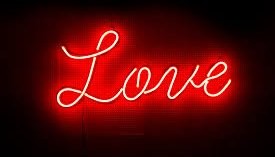 How positive is the positive thought that the mind is imposed upon to quell the negative? How solid is the belief that is founded on a doubt? How potent is an appreciation that is expressed to hide a critical mindset?
Such is the way we are wired, such is the primacy of our sponsoring thoughts that are born out of our inner critic that anything that is deliberately infused as positive has a deep seated negative edifice. And that negative is more foundational, more rooted and more potent and self-replicating.
Thanks to the teachings of some self-appointed masters and teachers, let's face it, no matter what tool or method you have used, you have still not been able to completely master your negativities. These demons show up time and again in form of fear, anger, sorrow and anxiety. No matter what ammunition you use to terminate them, they keep coming back. No matter how many demons you behead, every drop of the blood that oozes out of the wound gives rise to a thousand more demons. The more you fight, the more it overwhelms.
For me, as a human being, with flaws and frailties, the approach of instilling a positive energy from outside to combat inner negativity has not worked. And I do not subscribe to the method, as a coach, in enabling my clients either for it's too synthetic.
What's worked for me is something more natural, more human and needless to state more transformational. It's awakening the primordial energy of Love – that love which created me and that love which is what I am made up of. It's that Love which is what I really am. Invoking this Love from different energy portals and centers of my being has led to the demons of negativity getting neutralized more effectively. The all-encompassing presence and prowess of Love has again and again drunk every drop of the demons' blood whenever it is beheaded. And most magically, it is this Love which has also helped me, time and again, figuratively behead my own self, thus leaving my ego homeless to perish.
It did not just happen. It cannot. As long as you rely on your acquired knowledge and the arrogance of your mind, this Love cannot and will not show itself. The pre-condition to letting Love prevail is awakening in oneself a Faith in its power. Accepting and surrendering to its primacy in creating and sustaining life. And when this Faith awakens, when I surrender myself as a servant of Love, it completely takes over.
The biggest road block to taking this approach to sustained well-being is the stupid practice of trying to 'fix' things from the outside. Unless one gets it right that the flowers, leaves and branches of tree come from the its roots and not vice a versa, this more humanistic way of bringing about sustained 'positivity' will remain elusive.
In being Love-led the dyads of life disappear. There aren't no negative or positive, no more. There is pain without misery, sadness with sorrow, anger without malice and concern without anxiety. Longing becomes a song. Creation becomes a dance. Hope and abundance even in dire situations prevail. And by choice, I move from the hilltop of happiness to be perennially enwombed in the ocean of joy.