Lessons in Conscious Leadership: Introduction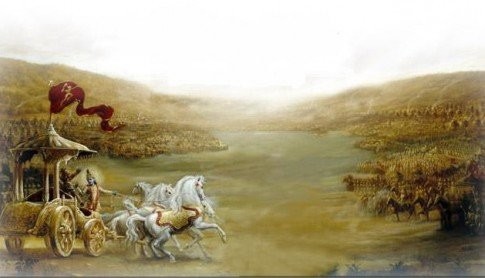 It was in 2003 when I got an opportunity for the first time to facilitate a leadership development program and transform about a hundred project managers of India's most reputed system integrator, into leaders. The mandate was that these managers should be able to appreciate, uphold and uncover the potentials dormant in their team members and get them to harness these potentials to achieve exponential growth in individual and team contribution.
Something told me that the approach I needed to take had to be more discovery-oriented and not supplemental. Coming from a knowing, a location, that whatever the learners were looking for was already there, innate, waiting to be discovered and leveraged, instead of believing that there were some lack in them that needed to be supplemented. The methods therefore were more explorative than prescriptive, the engagement more appreciative than critical.
In course of the two-day explorative sessions, learners were facilitated to plumb into depths, much deeper than competency and character, to touch base with consciousness. It's in this expansive space that they discovered their values, their innate abilities and even got a sensing of their life-purpose. They could hear, see and know much more than what they could earlier. And what they were most wondrous about was that all this was happening without any 'behavior modification', without any learning imposed from outside. To them, it was a life-affirming, organic process of growth and development.
It was an enriching and insightful experience not only for the learners but also for me as a facilitator, facilitating six batches of this leadership transformation program. I got to experience and understand that …
…the essence of leadership was in being conscious. Conscious of one's own self, the immediate context and others who were parts of the context.
I took to this organic and humanistic approach to leadership development and transformation, not only because it was effective but also because it came naturally to me. Ever since then, up until now, having facilitated and coached 5000 managers / leaders across functions and responsibility bands, it has been uncovering and developing Conscious Leadership, all the way.
Why did I take this not so often treaded path? An approach that was so futuristic and so different from the prevalent approach to leadership training? Well, may be, that's the kind of leadership that I had predominantly experienced during my corporate stint of 16 years, immediately preceding my stint as an enabler. May be, that is what I understood and appreciated as true leadership.
I could never imagine leadership without consciousness, compassion towards others and contentment towards self. To me, being a leader is being truly human, not just being born one but being able to live as one.
In my journey of enabling leadership transformation over years, I have learned many a lesson in Conscious Leadership, which, I have applied to my own life as a learning leader and have led to my own transformation. As the world prepares itself to embrace Conscious Leadership in almost all facets of life, I wish to bring in my humble contribution by sharing the lessons in Conscious Leadership that I have learnt and applied and enabled others to learn too.
There are some fundamental lessons which I shall be sharing as posts. These posts are written in first person, not just because they are my lessons but also because I believe, this way, you will be able to relate to and reflect upon them more readily.