Lessons in Conscious Leadership : Is Crisis the mother of Compassion?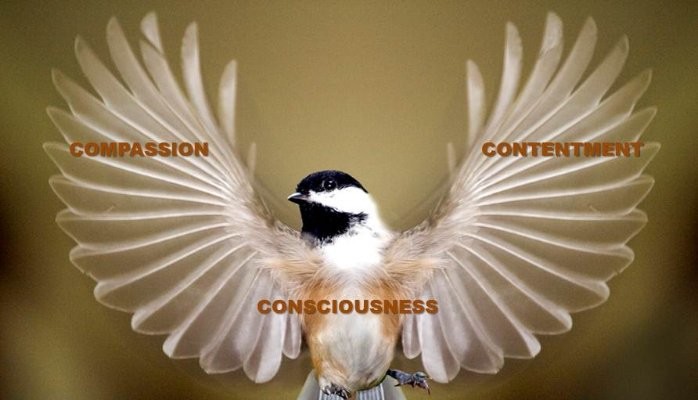 Despite agonizing travails of its citizen, the flood in Chennai has unveiled a heartening face of humanity. Acts of courage and compassion are being witnessed and experienced all around. Dissolving all differences, resolving all rifts.
Where's all this coming from? Who are these individuals who are unconditionally coming forward to allay human sufferings? Why are they doing so? What made them commit themselves to such noble deeds of compassion? How can this be sustained, even when there isn't any crisis?
To me, these are some of the questions that need to be answered to understand how compassion – an essential element of conscious leadership – works.
Let's first understand what compassion really means. To me, it is a manifestation of love towards sentient beings. A manifestation that is so intense, so alive that one literally experiences the pain and suffering of the other and responds to it accordingly. It is said that once someone had slapped a disciple of Sri Ramakrishna Paramahansa Dev. When he came to know about it, such intense was his compassion that his cheek had turned red. We have similar experiences of compassion reported from the lives of Christ, Buddha and Guru Nanak Dev too.
The conclusion that one may tend to draw from such stories is that compassion is a quality vested in a few enlightened souls only. It's not meant for the common man. May be those few who have worked / are relentlessly working with flood-stricken Chennai-ites are potentially such enlightened souls too.
In my journey as an enabler over the last decade and a half I have come to realize that because of the very fact that we all are gifted with love – for self and others – compassion too, can be uncovered by anyone who is born human. It's true that a crisis often wakes us up from our dream of being awake. It, however, has not much to do with giving rise to compassion. The misfortunes that strike us work like a wake-up call bring us back to the realm of consciousness – the space where compassion dwells.
I remember, how in my early days of enablement, I would often come across as harsh, in my endeavor to guide and accompany learners to come out of their self-imposed sense of powerlessness and worthless and embrace The Power Within. That was, looking back, what I like to call as, ruthless compassion. Today, the story is very different. When I experience a delegate or a client (as a coach) struggling to connect with the deeper self, I go through the struggle myself. Often, not being able to do anything with walking her own path and journey, I would go through an intense feeling of helplessness and with all goodwill and alacrity walk along to see them come out of it.
I am an ordinary individual, born and brought up in a divisive environment, like most of us. Institutions, be it family, educational, religious or professional, consciously have all along through my growing up years implanted in me a certain sense of divide on the basis of caste, creed, ethnicity, religion, region, income, ideologies, sex etc. And I have no, qualms in admitting, that that has contributed to some extent to my belief system too.
Notwithstanding such shaping, conscious or unconscious, over the last one decade or so, something new has happened. As I gradually imbibed and embraced – and consciously so – the art of living consciously I began noticing these divisive boundaries dissolve. I began noticing how in each one of us there is a crippled and constrained self that co-exists with sheer awesomeness of being truly who we are.  I also, aided by very difficult financial crises that I underwent several times in my adventure of being on my own, found meaning in being contented with what I had. By choice, not per force.
This journey has taught me two things:
There is a unified filed of consciousness that merges me with every other sentient soul. Our energies, our pains and pleasure, our trials and travails are the same.
Every time there is a crisis, I am reminded of this phenomenal unifying force of love and it strengthens my conviction in the other being an extended form of myself.
Today, spawning of this consciousness has led me to grow two wings – the wings of contentment (towards myself) and that of compassion (towards the other).
In moment of forgetfulness, I compare and compete. In the very next moment, I am one with the collective human essence. The most wondrous discovery I have made is that when I cry and laugh, they also do the same. In my contentedness with what I have I feel abundant. And it is this abundance from which flows all my compassion, my benevolence, my giving. I do not even know about it. It just happens. There is no me in my loving. There is no me in my giving. There only an overarching knowing – a knowing that prevails through every cell of my existence – that we are all one.