My experience of Navratri and its significance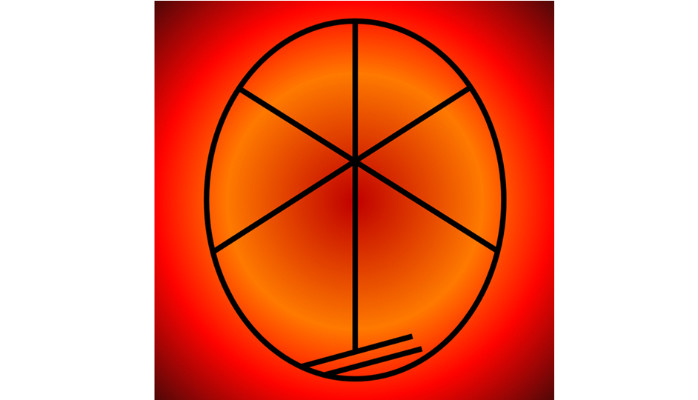 Religion is not knowledge. Religion is love. The word 'religion' comes from a root which means binding together — falling into love, becoming one.
~ Osho
The other day an old friend of mine asked me whether I was religious or spiritual. I told him I am neither.  I am blessed to be born a human capable of deeply experiencing the mysteries of life, like the rest of us, sometimes drawing insights, which though are personal, often turn out to be universal. Being a part of the same ocean of consciousness to which all of us belong.
I have grown up experiencing many rituals and festivals, having been born in a Hindu family. As I have never been pushed to follow them meaninglessly, I have always held a respectful view for the rituals in having some inherent meaning, some significance, and a quest for unearthing the same through experience.
This applies to my understanding and relating to the ensuing festival of Navratri (nine nights) wherein nine different forms of Shakti or Durga (the active cosmic principle) are worshipped over nine days. Over the years I have observed that during these nine days I become more reflective, more mindful, more tuned in to the energies in the space. I have also observed that the nature of my emotional energy is different on different days, over the nine days. On studying the iconographic and symbolic representation of each of the nine forms, to my utter wonder, I realize that for each day, the emotional energy is in harmony with the emotions that the respective form is expected to invoke. The forms, when tuned in to, thus become gateway to experiencing the higher formless principle, the healing light of which brings about a sense of liberation from the limiting beliefs and a transformation of sorts.
It's such a powerful and yet simple and innocuous method for common man to go through a transformational process. There is nothing mystical or religious about it. All one has to do is to cognitively understand the symbol – both in form and meaning – and then sync up with it through any method that enables mindfulness. However, to be able to experience transformational impact of this practice two precautions need to be kept in mind:
The nine icons of Navadurga are symbols, connecting / relating to which will lead to experiencing the higher existence. Getting caught in the symbols will not allow such experience.
There are rituals prescribed in the religion which are meant to facilitate the connectedness. While it is okay carrying out the rituals as facilitative rites, doing them mechanically will distract one from the very purpose of the practice.
My intention here of sharing my experience and the significance of Navratri is to help the common man understand the transformative opportunities that are available to us during such periods and leverage them suitably. The insights / views shared out here are exclusively mine and in no way related to upholding or undermining any organized religion. It's driven by my primordial faith in universal love and acceptance and belief in extending its goodness to mankind.