Stop delivering, start enabling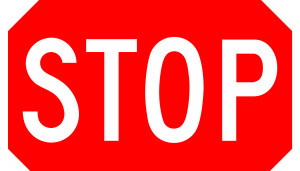 There were two temples in Japan, both enemies to each other. The priests were so antagonistic that if they came across each other on the road, they would not even look at each other. But each priest had a small boy to serve them. One priest said to his boy, "Remember, the other temple is our enemy. Never talk to the boy of the other temple. They are dangerous people—avoid them like the plague!"
The boy was tired of listening to great sermons. He could not understand them. There was nobody to play with, nobody to talk to. And when he was told, "Don't talk to the boy of the other temple," great temptation arose in him. That's how temptation arises. That day he could not avoid talking to the other boy. When he saw him on the road, he asked him, "Where are you going?"
The other boy was a little philosophical. He said, "Going? There is nobody who comes and goes! It is happening—wherever the wind takes me." He had heard the master say many times that that's how a Buddha lives. So the boy said, "I am a dead leaf. Wherever the wind takes me…"
The other boy was struck dumb. He was really embarrassed and felt, "My master was right—these are dangerous people. I had asked a simple question: 'Where are you going?' A simple answer would have done." The boy went back and told his master, "I am sorry, you had prohibited me, but I didn't listen to you. In fact, because of your prohibition I was tempted. I just asked a simple question, 'Where are you going?' And he started saying strange things: 'Who comes? Who goes?'"
The master said, "I told you! Tomorrow, stand in the same place, and ask him again, 'Where are you going?' and when he replies, you simply say, 'Yes, you are a dead leaf, so am I. But when the wind is not blowing, where are you going? Then where can you go?' That will embarrass him—he has to be defeated." The boy got up early, prepared his answer. Then he asked the boy, "Where are you going?" The other boy said, "Wherever the legs will take me." Now what? Now to talk about the wind would be irrelevant. Again crestfallen, he thought, "This boy knows some strange things." Hearing this, the master said, " I told you they are dangerous. Tomorrow, you ask again, and when he says, 'Wherever my legs take me,' tell him, 'If you had no legs, then?'" The next day, the boy asked, "Where are you going?" And the other boy said, "I am going to the market."
~ Osho in the book Awareness: The Key to Living in Balance
Telling someone something with the hopes that it will help the other learn and do things differently is as impactful as the statutory warning on a pack of cigarettes. So it is with downloading content on to participants / protégés, who are not awake, or even taking them through simulated experiences, case studies or demos of how things happen. The trainer may bring about some temporary cognitive awareness but that's not learning and definitely not enabling the participants to make impact in their context.
It's like sowing seeds on a concrete ground that does not grow roots. One would have 'delivered' well. But have the learners been enabled? Have they brought about the impact that they were expected to?
If business and learning managers in corporations are looking at training as more than just feel-good breaks, paid holidays or 'employee retention strategy'; if they are expecting their instructors, trainers, SMEs, consultants, coaches and mentors to move notches up to cause lasting impact to individuals and institutions; they must first get their trainers enabled as an enabler. And be certified for being enabled themselves and be equipped enough to enable others, holistically.
The need of the hour is rapid re-development and re-alignment of the work-force in face of digital disruption. It's an imperative that trainers – irrespective of their subject matter expertise – behavioral, technical and / or domain, instructors, facilitators, manager-mentors and coaches must
Muster courage and awaken humility in themselves to allow learners co-generate content instead of dumping pre-prepared content on to un-prepared minds,
Honor the process of learning to bring about organic shifts / transformation amongst learners  and
Move out of a delivery mindset to commit to holistic enablement, by choice
While an expert or an executive trades and transacts in her role on the rim of the wheel of Time and Space, an Enabler creates transformational impact through the sheer radiance of presence, perched on the axis of the wheel"~ Indroneil