The Alchemist who sailed away from his gold …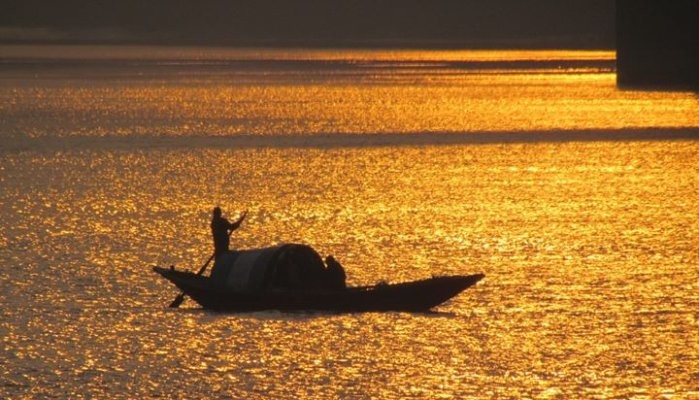 Lessons in letting-go for founders
On the last day of June this year I quit iProdigy and laid it to rest.
Letting go was not easy. In the 14 years of our co-existence, our identities had kind of merged. The market considered us a synonymous and our clients and well-wishers saw not parting until death. Yet, as a founder and custodian, for someone like me who understands, believes and surrenders to larger scheme of things, it was inevitable.
There are three reasons for this rather radical and yet systemic decision to be taken.
iProdigy had fulfilled its destiny.
I founded iProdigy in 2001 deeply influenced by the theories of living and evolving companies laid down by Arie De Geus  in his book The Living Company  and Seth Godin in Survival is not enough. As if to get prepared for the serious downturn that followed 911, iProdigy came into existence with the sole purpose of helping organizations – as living entities – transcend the karmic cycle of birth and death by consciously evolving, inside-out. All through 14 years of its life, iProdigy was driven by not by plans but this immutable purpose.
To me, there is a strong conviction in the belief that iProdigy came into being, lived its life for a time period and passed away, all for a reason. A reason that may not be visible to mechanistically inclined business mind but be seen and understood systemically by those who see business not as an end in itself but a means to evolution.
It came to show that not all organizations were meant to live and create value and those which did, were consciously alive and evolving. The 55 plus organizations it has partnered with and 8000 lives touched / transformed in its lifetime stand testimony to this.
It lived to showcase that what was not known was also possible. New eclectic methods of business-relevant interventions, designed-to-impact learning,  conscious transformation enabled in working labs and integrating the mystics with metrics to bring about more predictability and meaningfulness – were some of the many bold pioneering contributions of iProdigy to the business world, way ahead of its time.
And today, having been there and done that, having patiently waited for the early market to gear up and adopt the unfamiliar and having osmotically spread the message of the need for conscious enterprise, iProdigy has fulfilled its destiny. It has completed its journey to transcend its corporeal existence and has become a phenomenon to be studied and, if possible, imbibed.
My moving up the value chain
In course of my working as a Transformational Coach, I have been studying trends in career transformation of professionals – what are the drivers, why do they choose what they choose to do at any point in time and what makes them create value. Sometime last year, I stumbled upon this finding that there are four ashramas (stages) through which a professional is meant to go through in her career – the executive, the entrepreneur, the expert and the enabler. The stages are not necessarily physical stages as in an entrepreneur may not necessarily have founded a physical enterprise of his own or an expert may not necessarily would have physically moved to an academia. These are more inner propensities: while still being employed as an executive in a corporation one may go through all the four stages as much as a founder of start-up may still be happier rolling up his sleeves to dabble with nuts and bolts than running an enterprise. A post – The four ashramas of professional journey – that I had written in Nov 2014 shares my findings.
When it comes to my own growth up the value chain, I had been realizing over the last couple of years, that I was getting drawn to serving my clients more than running / leading a business. It dawned upon me that, having had a 14 year stint as an entrepreneur (the last few years being also an expert in learning and living systems for conscious enterprises), it was time for me to move up the value chain to don the role of full-fledged enabler, which I couldn't have done full justice to while shouldering the entrepreneurial responsibility. Once again, belief in my own knowing and trusting in its Source helped me see through the myth of ownership (that holds a founder captive) and let go of the ego of being a founder-owner.
My purpose of life
The purpose of life does not govern what you are doing. It does not even decide how you must do what you are doing. It is about why you are doing what you are doing.
When I had started iProdigy in 2001, it clearly was a vehicle for me to live my purpose of upholding and evangelizing humanness and enabling the same in lives of individuals and institutions. Along the course of our concomitant journeys however, things changed. While iProdigy, as a distinct living entity with its own unique purpose of life and a destiny close to being fulfilled, I was naturally being driven to find another vehicle to live my purpose. It was possible to loosen my emotional bonding with my creation and let go only because of my being consciously aware of being purposeful.
These days, I often look back fondly at those days of frantic creation operating out of a 6 x 4 makeshift home office in early 2000, reminding me of how I cradled and nurtured iProdigy. That was another space time, another time. Today, it's time to take the creations – the touchstone of human alchemy – far and wide to help organizations create phenomenal wealth through a process of inclusive value creation. With renewed conviction that I will and I can, thanks to iProdigy having been there as a crucible of learning for me to be an enabler.