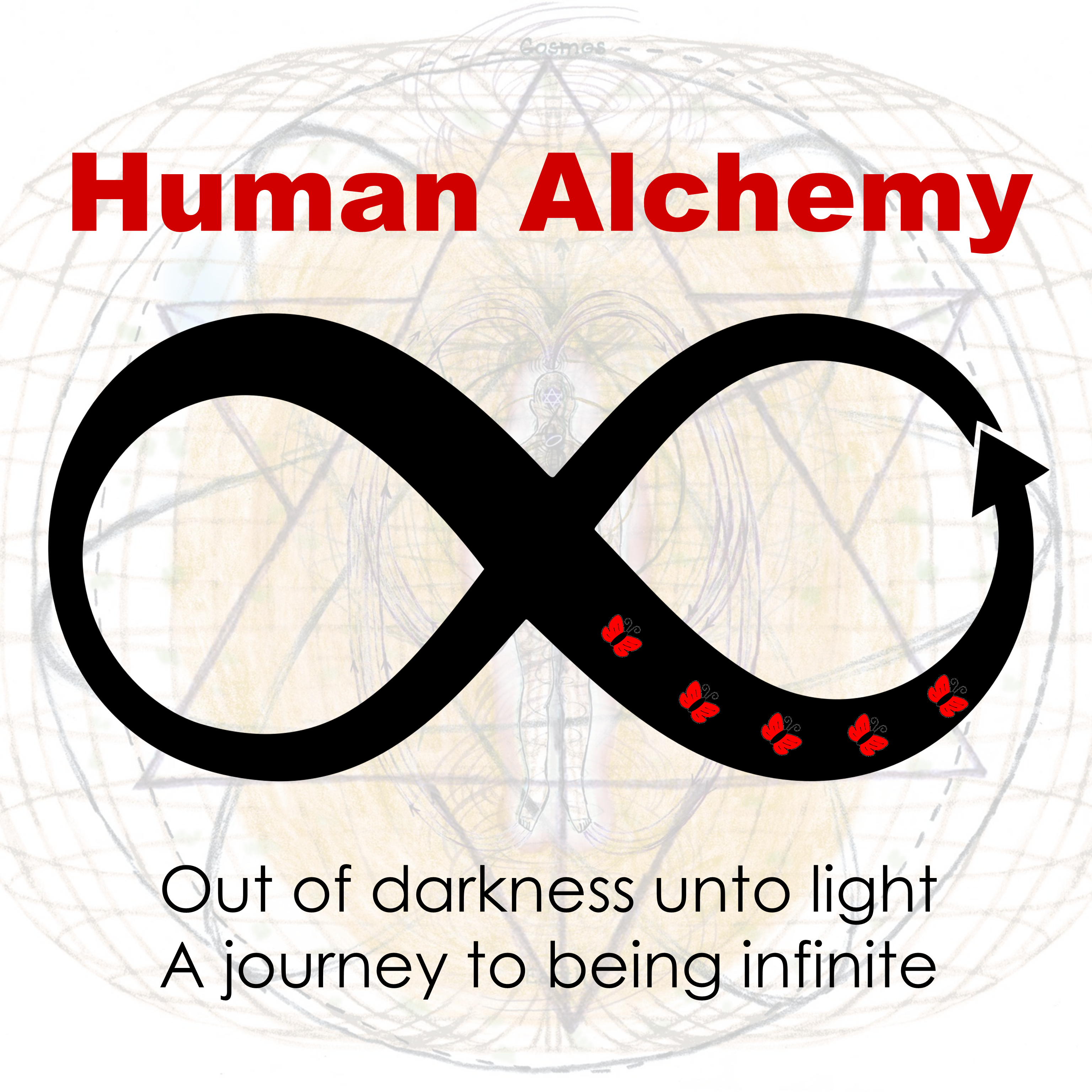 Some three years back, I came out of enabling a deep and immersive 5-day residential leadership lab and was bidding good bye to the participants. One of them came up to me and said, "Know what? You are like an alchemist. Five days back, when I came here, I was like a machine. I had my mind. I had my intellect. I also had a standing in the society. And yet I never felt alive. Today, as I am ready to leave this space, you seem to have magically transformed me into someone who feels so alive – in the moment, every moment. Now, all that I have does not matter as much as who I truly am, which I am suddenly aware of."
To me this was eye opening. I realized that in my eclectic and deeply involved engagements with individuals I tend to touch and transform lives, naturally. I decided to call this practice as Human Alchemy.
Human Alchemy is an evidence-based pioneering practice that has evolved out of my own transformational journey as well as my two decades of journey triggering and enabling transformation in lives of more than ten thousand individuals. Amongst other things, it has proven to take individuals in leadership, entrepreneurship and similar creational roles beyond competency, to a higher level of consciousness from where they can contribute beyond the expected.
How is Human Alchemy different from traditional practices of learning and development?
Human Alchemy is bed rocked on ten cardinal principles, which are derived from ageless Universal wisdom related to human awakening, transformation and evolution.
Human Alchemy aims to transition individuals from leading a conditioned and limited life to one that is limitless and virtuous. Unlike veneered 'transformation' where a layer of positivity is overlaid to hide the deep seated vicious patterns, lurking in the dark of the subconscious, Human Alchemy causes true transformation where one form dies to feed into the birthing of a new, more virtuous form of existence.
Human Alchemy does not take a supplementative approach of training individuals to behave virtuously. It takes an inside-out explorative approach to unleash the best of being human by enabling dissolution of limiting blocks and beliefs and the uncovering of human virtues that are innate.
The most important differentiator of Human Alchemy is that it is an out and out humanistic approach and therefore minimalistic in terms of interventions. The radiative presence of the alchemist brings about an alchemical change, at every stage, while engaging and accompanying the individuals.
How does Human Alchemy create a positive impact on business?
Human Alchemy brings about a complete paradigm shift in the way individuals view the business and how positive impacts can be brought about to it. As the individuals and their cohorts move to reclaim their higher selves, they get to see and understand much more than what they could with their limited and linear vision. In this ascended state they can envisage possibilities that couldn't have even been imagined. Backed by a combination of sharpened intuition as well as more acute understanding of data, they also uncover new and more meaningful pathways to fulfillment. Most importantly, having moved to a higher level of consciousness, they unleash a phenomenal amount of benign power and charisma to influence people and align them easily to business goals.
It's important to note that the impact brought about by such individuals is not transactional and temporal. The impact they bring about is game changing and transformative. From it being a zero-sum game, they transform the business to create absolute value for itself and its stakeholders.
What are the offerings of Human Alchemy?
There are innumerable ways in which the Human Alchemy can be offered in an organization to touch / transform lives of its people and other stakeholders. Some of the more obvious ones are:
Executive accompaniment of business owners in which CXOs get an opportunity to have someone to share their deepest aspirations and apprehensions, get to sound off their decisions before they are rolled out and even get to see themselves in a mirror held up by the alchemist, amongst others. The alchemist here plays a role like what Krishna played in the Mahabharata, to enable Arjuna.
Coaching for leadership / entrepreneurship enablement in which the individuals are taken through the five-stages of Human Alchemy to emerge as more resolved, responsive and resilient beings, harnessing for the first time the true human intelligence of awareness and operating from a space of sustained consciousness. From smart leadership they transform to wise leadership.
Discovery of the Personal (Essential) DNA of top talents to reveal in definite terms the values that they cherish, the life-giving forces that fuel them and the purpose of life that they are innately powered by to create meaningful realities for themselves, their organization and the business.
Road mapping of dream to destiny whereby top talents are guided to dream of a preferred future, in their immediate context, grounded in their Personal DNA and draw-up a road map with milestones to convert their dream into destiny. This then can become a blue print for charting of their career and also for design of their immediate and intermediate roles.
Self-initiated, driven and managed skilling / re-skilling of the talents based on their Personal DNA and career road-map. One of the inevitable effects of going through the process of Human Alchemy is enhancement of learnability and learnagility of individuals as they become more open and receptive to draw learning from every touch points of life. Their will to grow and develop themselves in alignment with their Personal DNA gets awakened and they begin to seek opportunities to imbibe knowledge and skills that go into converting their talents to strengths.
What is the recommended model of engagement?
Human Alchemy as a practice and discipline can be adopted and applied across the organization, to bring about transformation in the entire system as well as in the sub-systems. Like any transformative process, depending on the unique DNA of the organization itself, it will take time for the system to go through the process of transformation completely. During this time the alchemist will partner with internal champions to sustain the process. The most recommended model of association therefore would be a sustained engagement for the form and function to smoothly go through the transformative process.
Human Alchemy can also be adopted by an organization as an additional revenue stream, offering services for transformation of other organizations, its leaders and its employees.
Is Human Alchemy an imperative?
We, as human beings, are conditioned to resist change. The systems that we create are, by and large, thus change resisting too.
In Nature, however, transformation is given. It is inevitable for the process of evolution to continue. So, to make sure that human beings also embrace the transformational process, the system brings about disruptions to dislodge us from our comfort zones. Those (individuals and institutions) that resist such disruption, fight back or manage with incremental fixes are threatened to go extinct. Others, who embrace Human Alchemy, move on to attain a more evolved, more virtuous, more value creating state of existence.
Would you like to institute the practice of Human Alchemy in your organization? To move it to a higher, more meaningful, more fulfilling way of doing business?
Do please leave a comment behind and I shall love to catch up with you on this.
Copyright (c) Indroneil 2019