On compassion and contentment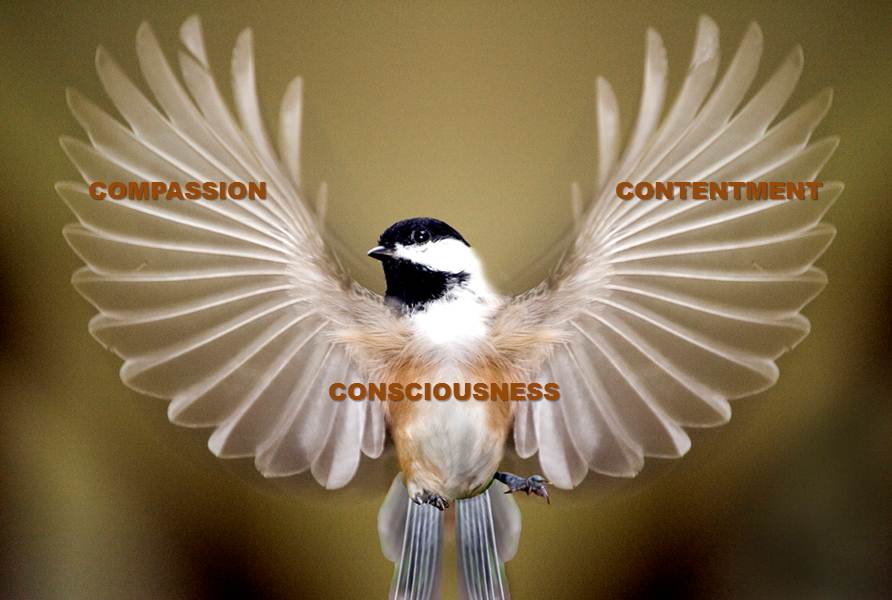 I am an ordinary individual, born and brought up in a divisive environment, like most of us. Institutions, be it family, educational, religious or professional, consciously have all along through my growing up years implanted in me a certain sense of divide on the basis of caste, creed, ethnicity, religion, region, income, ideologies, sex etc. And I have no, qualms in admitting, that that has contributed to some extent to my belief system too.
Notwithstanding such shaping, conscious or unconscious, over the last two decades or so, something new has happened. As I gradually imbibed and embraced – and consciously so – the art of living consciously I began noticing these divisive boundaries dissolve. I began noticing how in each one of us there is a crippled and constrained self that co-exists with sheer awesomeness of being truly who we are.  I also, aided by very difficult financial crises that I underwent several times in my adventure of being on my own, found meaning in being contented with what I had. By choice, not per force.
This journey has taught me two things:
There is a unified filed of consciousness that merges me with every other sentient soul. Our energies, our pains and pleasure, our trials and travails are the same.
Every time there is a crisis, I am reminded of this phenomenal unifying force of love and it strengthens my conviction in the other being an extended form of myself.
Today, spawning of this consciousness has led me to grow two wings – the wings of contentment (towards myself) and that of compassion (towards the other).
In moments of forgetfulness, I compare and compete. In the very next moment, I am one with the collective human essence. The most wondrous discovery I have made is that when I cry and laugh, they also do the same. In my contentedness with what I have I feel abundant. And it is this abundance from which flows all my compassion, my benevolence, my giving. I do not even know about it. It just happens. There is no me in my loving. There is no me in my giving. There only an overarching knowing – a knowing that prevails through every cell of my existence – that we are all one.