Behave yourself or… just be?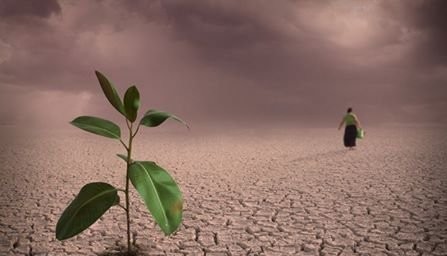 Behave your self …
This command still echoes in our memory as we look back to our growing up years. Be it at home or at school, this imposing demand loomed large to explicitly or implicitly govern almost all facets of our lives.
It wasn't any exception for me. From the time I woke up to the time I went to bed, I remember, I always used to feel some kind of fear-led pressure to 'behave'. The raw, innocent, uninitiated mind could not just fathom what was wrong but knew for sure that there definitely was something not right with me, the way I was. Why else would the world want me to always 'behave myself'? Why would all institutions that, not so much by choice but by default, I had become a member of, want me to follow a certain code of conduct?
As I grew up in age and moved out of relatively more protected environments of family and academia, I had hopes that now I will have space to exercise my choices and would be free to 'be'. I was soon proven wrong. Here the institutional authorities – be it at work, in relationships or affiliating with religious institutions – were more organized in their sustained initiatives to make me behave the way that suited them and their designs. There was a subtle sense of fear – fear of loss – that was instilled. Sometimes, looking back, I would wonder if it was me who was carrying the growing-up experiences of childhood to these spaces and setting-up authority to help me re-live the familiar. Was it re-creating a comfort zone that I lived and grown in? Or was it a phenomenon we need to submit to as children of a so-called society.
In late eighties up until mid-two thousand I used to attend these T-group labs – human process labs. I had chosen to attend these labs as they were meant to be spaces for exploring into self. I had hoped that through such facilitated exploration I would finally free myself from the clutches of 'behaving', get in me in touch with who I really am and may be, for once, be myself. It did not take me much time to realize how wrong I was. And naturally so. For the conundrum of authority-led imposition to make the other 'behave' was so pervasive, how could any institution and / or its member be out of its ambit? I still remember, how in the name of authority-less-ness, the facilitators would craftily instill a sense of self-judgment and even hatred at times. How they would, in the name of values, instill subtle messages of morality.
It was mid-2000. I was disgusted and had almost given up hope of being a free, autonomous and self-driven individual. And then it happened. A series of events in my life took me through some excruciatingly painful and yet defining experiences. It was like never ending storm raging, with my head bowed down, hid between my knees. I was scared to look up to see the ruins of the edifice that I thought was life. Yet, I had to. Such was the divine design. Not only had I to look up but also look into what I went through, what was reduced to ruins and most importantly what laid in front of me as a vast space of endless opportunities. For the first time I truly experienced space – unconditional and unbounded. For the first time I realized I had no one to tell me to behave myself or conduct myself in a certain way. There was a strange sense of emptiness that seemed to have come with an infinite promise of being filled. There was a sense of being lost that seemed to have come with the promise of letting me find myself. And there was a certain sense of vulnerability – a feeling I hadn't experienced before – which made me know and believe that I am accepted and loved for who I am and what I am.
It's from here that I picked up the broken pieces of life, one by one, to re-construct it as a construct-less flow of moments. The judge had gone and was replaced by a witness. Witnessing not only the flow of life around me but the unfolding of existence in it's is-ness. Suddenly it started feeling all so natural, all so autonomous and all so right. Yes eternally right. I knew I was not required to behave anymore. For I had begun to love and being loved for who I am.
I have used so many words to depict something that a maestro has presented so magically in a few minutes of his mesmerizing rendition. Here's a taste.