Lessons in Conscious Leadership: It's all about me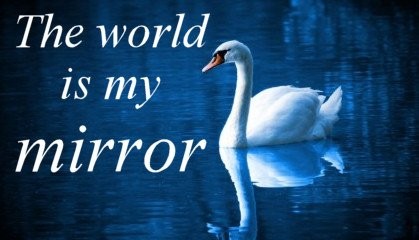 There were celebrations and jubilation not just because she had landed a new job but more because she could now chuck this job which was becoming painful for her to bear. For several months up until now she had been facing the ignominy of being reduced to a paper pusher. There weren't any decisions she could take independently any more. Her ideas were not welcome. Overall, the organization, she felt, did not need her anymore.
The job she landed, after painstaking search and follow-up, afforded her a raise by close to 50% of the salary she was drawing and a designation that was two notches up from where she was. It was a start-up – highly looked upon by the investors as the next big venture to cash on. One week through her new job, this protege of mine called me up to share her experience. She said she was swamped with so many things to do in such a short time. There were challenges she had to confront, take a call and resolve. All decisions were hers. There wasn't anyone to bounce them off. She was feeling unsure if she would be able to manage all this and yet leave a positive impression amongst those who had selected her.
I was amused. Isn't all this that she was cribbing about, what she wanted? More responsibility and decision making opportunities to feel powerful? Autonomy and freedom? Ample opportunities to prove her mettle? And challenging situations for her to show her capability and courage to confront? She had landed herself in a situation that she had secretly wanted and created for herself. When she cribbed with misery feeling powerless in her previous job, she had fervently hoped and wished for an environment where her experience could be reversed and she got it.
That's how it is.
It's all about me. The world around me is a mirror – complementing / compensating myself in the ways I come across.
When I am friendly and amicable, people and situations are also alike. When I am carrying in me a need to settle scores, people and situations with which I need to rough it out, surface. When I am accepting and contented even the traffic seems to be smooth. And when I am anxious and wanting to be in control, everything seems to in disorder and chaos.
The first lesson for being a conscious leader is to acknowledge that all that is happening around me is what I have wanted, I have created. These are outcomes of my hidden beliefs, aspiration and desires, which can brought to consciousness by looking at the outside, reflecting and exploring with the question:
What in me made me create this reality?
To be able to uncover and work with the mysterious drivers it is important to be:
Honestly accepting that the reality I am exploring with is my creation
Kind and compassionate with the deep-seated conditioning and limiting beliefs that may surface and
Watchful enough to know that I am not my conditioning, my beliefs. I am the one who is aware of them.
Happy reflecting and uncovering the secret me!