Lessons in Conscious Leadership : Know You Are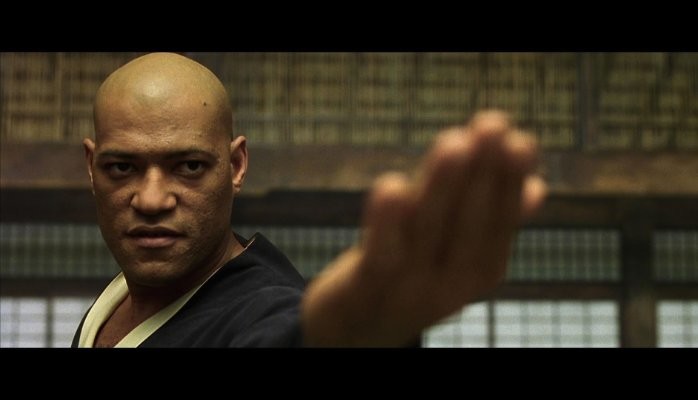 "Don't think you are. Know you are."
This was Morpheus' invitation to Neo, to help him unlock his infinite potential. This was a trigger to help him, as he says, free his mind, from the shackles of a limited, personalized sense of self, harbored in his thoughts. This was a moment of truth for self-encounter and self-awareness.
Whenever I have tried to know myself I have got stuck with my mind made story of who I am. I know that's not me but all 'about' me. My education, experience and expertise. It has helped me in carrying out the transactions in this world and is therefore important to me in the relative sense. It has not, however, helped me to create and excel, in an absolute sense. It has not helped me to be inspired and lead with wisdom.
In my quest to know who I really am I, when I say, "I want to know myself", I come to realize the irony that I am the "I". I am the knowing. And I am the consciousness through which everything is known and that which cannot know itself. It is itself. There is nothing to know beyond that. It is the ultimate wisdom. All creative thought, word and action arise out of it.
"The "I" cannot make itself into an object of knowledge, of consciousness. So you cannot become an object to yourself. That is the very reason the illusion of egoic identity arose because mentally you made yourself into an object. "That's me," you say, and then you begin to have a relationship with yourself and tell others and yourself your story." ~ Eckhart Tolle in Stillness Speaks
As I write this, I may seem to be trying to make a meaning, a definition of sorts of the I Am. Is that it? No this's not who I Am. Though this may be trigger for me to pierce the veil of my sense of self that shrouds my essence to get in touch with a 'knowing' of who I am. Yes, just a 'knowing', a passing experience, that cannot be contained in a body of knowledge, lesser still articulated for understanding by the human mind.
Unlike all other processes of knowledge acquisition, to know myself I do not need to be in the realm of time and space. I do not need to analyze my past nor explore into my dreams of the future. I need no doing, I need no effort. I just need to be present. In the Now. Aware of all that is happening in and around me and aware of this awareness. It is this awareness, this vastness, in which I perceive all things including my perception, which is who I truly am.
I get in touch with this 'knowing' in rapt attention, watching a blade of grass gently sway in the breeze or communing with the stillness of a dew drop or listening to the lilting melody of a chirping bird.
When I am allow myself to flow spontaneously with my expression – be it through music, speaking or writing – I am in touch with this knowing.
And last but not the least when I am look into the eyes of my Beloved, by and by losing myself, I know I have found. That which can never be lost.
In the hustle and bustle of daily life, in the 'play' that I engage in to make a living, I may occasionally lose touch of my essence. Yet, in the need to stay inspired and having known the space and the path to it, it is never too difficult to home in. In spaces between my thought, in the openings between the worries and in the recesses between the activities I find a glimpse of this truth and that's enough for me to renew my knowing of who I truly am.