NOW DECODE YOUR ESSENTIAL DNA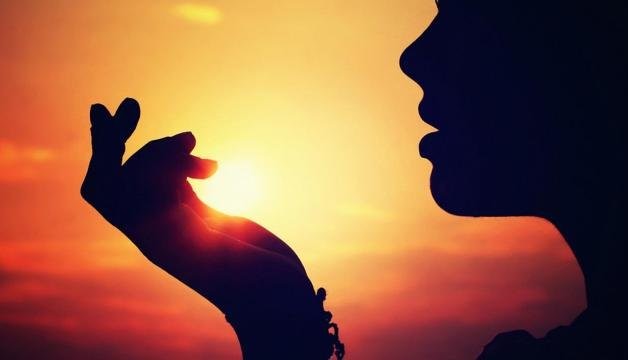 Does it sometime feel like being a square peg in a round hole?
Despite all the success, the achievements and accolades, something seems to be amiss? Doesn't feel a hundred percent meaningful and joyful doing what you do and how you do?
It's quite likely that your career is not completely aligned to your Essential DNA – the very seed of your essence that determines uniquely who you really are.
Like most of us, it happened with me too. All along my professional journey  with the corporate for 16 years, though I kind of enjoyed what I did, I always had this nagging feeling that I was close to but not exactly doing what I was meant to. My explorative nature made me experiment with different roles, with different companies in different job profiles and yet it was like being in a relationship knowing it was not a hundred percent my kind. There always used to be a yearning for something more, something different and yet I could not put a finger to it.
It came to a stage where I felt anxious to know the truth. Else, I was cheating not only myself but the very intent and design with which I was created. Deep inside I knew that there was a Universal purpose for me to be who and what I was meant to be and unless and until I knew that, upheld that and lived that life, I was not doing justice to my existence on this planet. This realization propelled me out of the rut where I was feeling comfortable and secure. I launched myself into to a realm of unknown which seemingly held vast possibilities in store. I was left with me, myself and my wisdom to explore guided by an inner compass – something which I did not know was actually my own Essential DNA. It took me two years to figure it out. I still could not exactly articulate it though, but kind of a sensing of what it could be. The best way to refine and define it, I knew was to now create / choose a space that aligned to this intuitive understanding of my Essential  DNA and keep being guided by it till I land up with doing something that I felt was just right and uniquely represented who and what I essentially am.
The level of commitment I had, not just in terms of resources but also my intent, endowed in me this fierce focus which did not allow me to be allured by well-trodden, proven paths of becoming rich and famous, overnight. I stayed put for another couple of years – insulated and yet pervious enough to intercept subtle messages.
Till, one day, I saw a light like that of a thousand suns shining upon what I essentially was meant to be, what would make me stand out in the crowd with all my awesomeness and most importantly what would make me indisputably valued and valuable. I had decoded my Essential DNA – that immutable core which formed the foundation of my limitless, incomparable and unique human essence.
The experience was indescribably overwhelming. I felt an intense sense of gratitude and, driven by my DNA, a strong urge to enable others find for themselves the secret to their uniqueness and awesomeness. I packaged my learning and insights into a 3-day program – The Power Within  – and made it available for individuals from all walks of life to go through. This program soon became an engine for most of my other programs, including the ones I was facilitating for leadership in business corporations. My entire approach became discovery-oriented and it became a habit to see and experience a sense of awe in the participants when they uncovered and realized their core potentials, their 'more-ness', their uniqueness.
Today, I have enabled close to 10,000 individuals to discover their Essential DNA and create a road map to a preferred reality based on it. It's more of a passion, for my own DNA drives me to enable individuals uncover higher than realized potentials for participation and performance and live them with sustained sense of joy and meaningfulness. The process, having gone through several iterations, has been stabilized as a proprietary approach to what I call as Personal Discovery. To eliminate any subjective perception, the process has been designed to take into account real life events in the individual's life and thus is completely grounded in reality. In about half-a-day of a one-on-one session a client is enabled to discover and decode her Essential DNA and able map the constituent strands of purpose, preferences and potentials to uncover a unique picture of who she essentially is. In another half-a-day she gets to create a road map from her current reality to a preferred future, rooted in the Essential DNA.
I feel blessed to have been able to define, refine and offer this process of facilitated discovery to individuals across all walks of life today, eliminating the trials and errors, the associated pain and struggle and the chances of going wrong due to subjective perceptions and prejudices. In many cases I accompany my client through the process of transformation, as a Transformational Coach, as it is not easy to let go of many years of conditioned smallness and uphold the promise of awesomeness; the promise of manifesting divinity within.
Who are these individuals who benefit from discovering their Essential DNA?
Students, to start with, at the school leaving stage, wanting to decide a career that uniquely fits them.
Senior executives looking for mid-career transformation – wanting to do something more meaningful and joyful.
Aspiring entrepreneurs wanting to ride the wave of entrepreneurship with a start-up that is driven inside-out and therefore is continuously fuelled by their passion and intent to excel.
Top management and co-founders of businesses, wanting to co-create a shared business context, seeking alignment to it and assimilating as a strong leadership team.
Artists, musicians and other professionals pursuing liberal arts wanting to get a clear and distinct picture of the nature of profession they a destined to excel in.
My Essential DNA is the lodestone to living my life meaningfully and joyfully.
Whatever I do, is now consciously or unconsciously guided by my knowing of this immutable core. It's a fulfilling experience living life, moment to moment, knowing I am on course being guided by my Essential DNA. The insights that I have gathered in living life thus are held today be me could be operating principles for any well-meaning soul. These are:
There are as many unique species of human beings as the population of this world for each one of us is essentially distinct from the other.
All comparison and competition therefore is absolutely meaningless and futile.
When you work towards being who you are meant to be and doing what you are meant to do, the Universe conspires to make it happen, often miraculously.
When you do more of what works, what does not goes away.
A deep sense of contentment for yourself and compassion for other struggling co-travelers surfaces when you follow your Essential DNA